Ms. Charlotte Egleston:
Allegheny Center Mall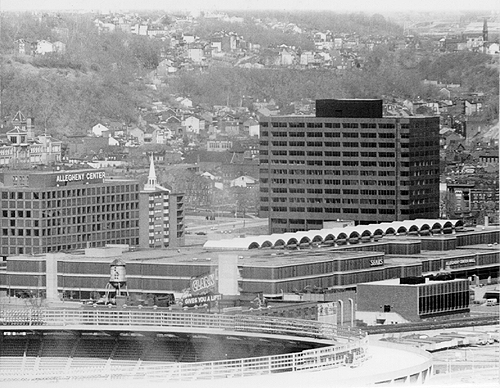 ---
Caption: Allegheny Center with Three Rivers Stadium in the foreground.

Notes: Christian Missionary Alliance (white steeple left of center);

Clark Bar sign (above rim of Three Rivers Stadium.
which was destroyed to make way for Allegheny Center.

Photographer: Paul Slantis.

Date: April 1972.

Heading: Pittsburgh. Districts. North Side. Allegheny Center Mall.

#: P3175.

From the Collections of the Pennsylvania Department,
Carnegie Library of Pittsburgh.
Last updated: 20 May 1999.
---