Downtown: Albert Einstein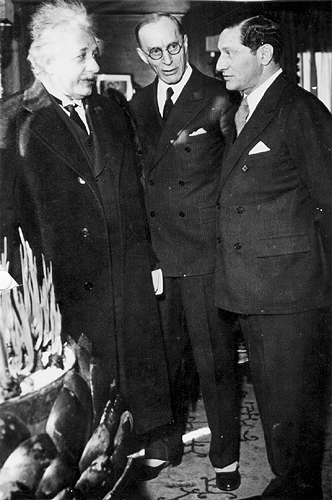 ---

CAPTION: Albert Einstein visited Pittsburgh,
December 1934. He was greeted by department store 
owner, Edgar J. Kaufmann (on the right).
Albert Einstein, in a bit of doggerel, was once linked to 
Gertrude Stein, modern author and art patron, 
born in the old city of Allegheny.
NOTES: 
PHOTOGRAPHER: 
DATE: December 1934.
HEADING: Pittsburgh. Visitors. Einstein, Albert.
#: L579.
From the Collections of the Pennsylvania Department,
The Carnegie Library of Pittsburgh.

---